HOME PAGE
Full Professor Director and CF of Otorhinolaryngology at University of Genova's Medical and Postgraduate Schools and Director of Otorhinolaryngology at Genova's San Martino University Hospital.
Download detailed C.V (pdf)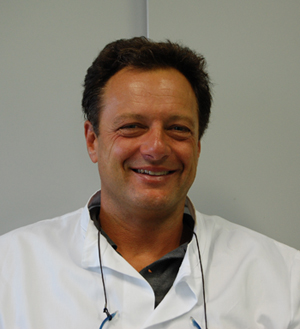 From 1986 to 2011 Giorgi Peretti MD, PhD worked at University of Brescia, Italy's Department of Otorhinolaryngology both as a clinician and as a Professor.From 2012 to 2017 he has been an Associate Professor.
Today Ordinary Professor of Otorhinolaryngology at University of Genova's Medical and Postgraduate Schools and the Director of Otorhinolaryngology at Genova's San Martino University Hospital.

So far, he has authored 68 papers for a selection of prestigious national and international journals, 42 book chapters, and as many as 218 congress and symposium-related publications.

His fields of clinical expertise include laryngology, phonosurgery, and the diagnosis and treatment of benign and neoplastic tracheal diseases. He has been especially committed to developing and improving the CO2 laser-based diagnosis and endoscopic treatment of laryngeal cancer. He has been playing a crucial role in the definition and testing of ground-breaking surgical tools and instruments aimed at novel phonosurgical techniques. He has organized and held lectures at several national and international training programmes in advanced laryngology.

Giorgio Peretti, MD PhD is the President and a Scientific Councilor to the European Laryngological Society, a Corresponding Member of the American Academy of Otolaryngology-Head Neck Surgery, a Corresponding Fellow of the American Laryngological Society, and a Member of the Collegium Oto-Rhino-Laringologicum Amicitiae Sacrum.